The Breslin's in Greenbank Ontario Canada

Grand Bend 2004


Work like you don't need the money.
Love like you've never been hurt.
Dance like nobody's watching.


Alberta Rockies 2000 (Click photos to see more)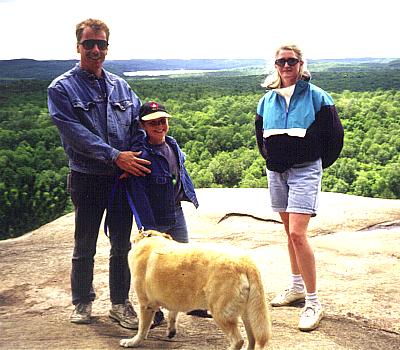 Bon Echo 1997
Jimmy & Val 2006 Jimmy started his music young and is still at it.


Our Pets


Carmen (1976-1982) KD 1994-2003

Moj "our cat" & Arrow "our dog" 2006
Click the photo to see some puppy pics.

- The rest of the BRESLINS - Breslin.ca
Does music interest you? Jim's Music Page
GO TO: JIM.BRESLIN.CA To see more on Jim.